MeteoIA: Climate inteligence on demand
Optimise Your Operations with AI-Powered Climate Impact Modelling
Revolutionising Climate Services
Explore the cutting-edge solutions offered by MeteoIA, a
leading climate tech company. We specialise in delivering
customisable AI models that accurately predict the impact
of climate variations, empowering the climate-sensitive instutions to thrive amidst changing environmental conditions.
Our flagship system, MIA, harnesses the power of AI to offer information that underpins new climate services. Our team of scientists employs MIA's unique modelling capabilities to
swiftly generate robust chains of models, specifically designed to optimise our partners planning and operations
Connect the climate variability to your operation with AI models
Drive Performance and Resilience
Empower planning and decision-making with tailored information
The flexibility of MIA system allows the development of models optimised to meet user needs
Flexible predictive horizon
Land surface, atmosphere and ocean variables
Climate sensitive variables
Gain a competitive edge and enhance risk management in your market  with our innovative products

We are a specialised team of data and Earth scientists committed to deliver high quality end-to-end solutions
MeteoIA is revolutionising climate services by taking down existing barriers in through its groundbreaking structure. Leveraging the power of MIA, our team of scientists operates semi-automatic development of operational AI pipelines. This unique approach ensures the agile implementation of end-to-end custom solutions that delivers higher internal product value and lowers the operational risk of our partners. By harnessing this innovative approach, we unlock new levels of efficiency and effectiveness, empowering organisations to overcome challenges and achieve greater climate resiliency.
Join us in shaping the future of climate services and experience the transformative impact of our cutting-edge solutions. Together. let's forge the path towards a more resilient and sustainable world.
Climate impact data optimised to your operation 
Empower your organisation to resiliently navigate a changing climate
Our team is enabled by the flexibility of MIA to develop competitive solutions across multiple sectors.
Plan your operations in the energy market with unprecedented anticipation and accuracy. MIA Energy provides a complete outlook of the future impact of climate variations on the renewable energy grid, with full transparency and consideration of model uncertainties.
Our team of skilled scientists includes PhDs and MScs in climate sciences, physics and related fields. Our extensive portfolio of R&D projects includes large grants and published papers in leading international journals.
Our high-resolution climate monitoring and forecasting capabilities improves resilience and efficiency across the various components of the food supply chains.
Leveraging our high-resolution climate information, we deliver more accurate assessments of agricultural and property losses, enabling our partners to establish confident premium pricing and conduct efficient claim evaluation with enhanced precision.
Empower organisations to thrive in the face of climatic changes and variability while democratising climate resilience solutions.
To be a global leader in driving sustainable resilience by providing cutting-edge climate intelligence solutions
We are committed to develop solutions that create a tangible impact on the day-to-day business operations of our partners. Our unwavering dedication lies in delivering the best possible results, fostering both individual and collective growth, as we strive towards a better future.

Modelling focus on user needs
Inovative and intuitive solutions

A continuous data stream of multiple sources feeds MIA everyday, building a robust representation of the state of the Earth system.
Relevant predictors are extracted from the large amount of raw data based on each application.
The dataset of predictors flows through a successions of AI models, specialised in trained to optimally predict the target variable.
MeteoIA is contributing towards the SDGs
A number of SDGs are part of MeteoIA's core processes and strategies. Here are five of them that resonate the most with us.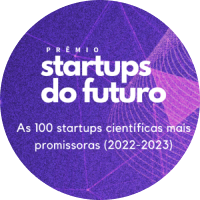 SEBRAE Award that recognizes the top 100 scientific startups in the state of São Paulo with the highest potential to generate economic and/or socio-environmental impact in the future.
MeteoIA has been selected as a startup that has a solution that can contribute to mitigating issues related to the climate change agenda.
Some of our key supporting partners